SEO (Search Engine Optimization) is nothing but an ethical way of driving traffic from organic, free, natural, or editorial listings on major search engines.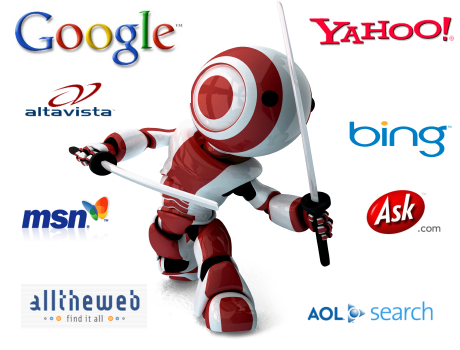 Almost all prominent search engines, including Google, Bing, and Yahoo have such SEO-driven search results, where website pages and many other forms of content such as local listings, and videos are displayed and placed completely based on what is presumed as the most appropriate to internet users from search engine standard algorithm's point of view.
SEO Basics
As mentioned earlier, SEO is a tactical approach to influencing the visibility of a website page in the regular unpaid or natural search results of major search engines like Google, Yahoo, and the like. In general, it is quite obvious that the higher a website ranks or positions itself in the regular search results of search engines, the more unique visitors it will get from the loyal users of the search engines. This is where the role of Search Engine Optimization comes into play.
SEO can be categorized into 2 main parts namely on-page optimization, and off-page optimization. Everything that you can do on your website or webpage to increase its visibility in the search results of the major search engines can be classified as on-page optimization activities, which include editing content, HTML and related code, meta tag optimization, etc. Likewise, all possible optimization activities that you can do outside your webpage to increase its visibility in search results is broadly categorized as off-page optimization.
Let's get into more detail on both on-page and off-page optimization techniques in the following sections.
On-Page Optimization
After designing the website, if you want to get indexed quickly and rank somewhere in the major search engines, the first thing that you need to do is on-page optimization. Here we are providing a brief checklist of all the important on-page activities that you shouldn't forget to include in your SEO strategy.
• Start with keyword research, and pick the right keywords that represent your business
• Developing high-quality content
• Maintaining the right keyword density (2.5%)
• Meta Data Optimization – Title, Description, and Keywords
• Alt Tag Optimization
• Using right H1 tags
• Having the right URL structure
• Adopting a right internal linking strategy
• Sitemaps – both user-facing and
• Ensuring high-standard usability and accessibility
• Targeted keywords tracking in regular intervals
• Anticipating results in 6 to 12 months
The above-mentioned are some of the most commonly practiced on-page optimization techniques. To get good end results by on-page SEO, you need to ensure certain shabby tactics, including using duplicate content and title tags, employing off-site pictures, using URL variants of identical pages, etc.
Just for your information, we are providing a few most common spammy on-page SEO techniques that are in use today by some black-hat SEO professionals, which include doorway pages, hidden links, and text, keyword repetition, cloaking, etc.
Off-Page Optimization
The art of controlling the way in which your website is portrayed by the internet can be termed off-page optimization. In simple words, off-page SEO techniques are normally used to control and manage how major search engines like Google intercept your website, and thereby help them to rank productively in the organic search results.
A good off-page SEO strategy is a must to get high search rankings in all the major search engines. Here are a few most common off-page SEO techniques that you should follow:
• Generating new web pages
• High-Quality Link Building
• Article Submission
• Blog post message generation, and submission
• Classified advertisement generation, and submission
• E-book creation, and submission
• Creating new compelling press releases, submissions, etc.
Conclusion
After reading through the above-mentioned sections, you must be quite familiar with what is SEO now and also have a broad idea of how to frame and carry out the SEO strategy for a given website with a major intention of helping it to rank higher in the organic search results.